What is EmSculpt Neo?

EmSculpt Neo, launched in the fall of 2020, is a next-generation, FDA-cleared device that combines enhanced HIFEM (high-intensity electromagnetic field) technology with radiofrequency (RF) energy in the form of heat, to burn fat more effectively and build muscle. This results in more fat reduction and muscle growth, with clinical studies showing a 30% reduction in fat and a 25% increase in muscle in the treated area.
What areas can EmSculpt Neo treat?

This nonsurgical treatment can tighten, tone, and strengthen the large muscle groups of the abdomen, buttock, hamstrings, and thighs, along with smaller muscle groups such as biceps, triceps, flanks, and calves.
How many EmSculpt Neo sessions are required?

Four 30-minute treatments one week apart are recommended. The fat reduction is permanent if your weight stays within 20 pounds of your treatment weight. A maintenance treatment is recommended every 6 months to maintain your muscle growth, and special pricing is available for maintenance treatments. 
Is there any downtime with EmSculpt Neo?

EmSculpt Neo is a non-invasive procedure that requires no recovery time or any pre-treatment preparation.
What does EmSculpt Neo feel like?

The treatment feels like an intense workout with a warming sensation in the treated area. You can lay down and relax during the treatment.
How fast will I see EmSculpt Neo results?

You begin to feel results right after the treatments. Positive results are usually noticed within weeks of your last session and continue to improve for several weeks following treatment.
How much does Emsculpt Neo cost?

Please call for pricing. Keep an eye out for monthly specials and savings. 
Who is a good candidate for Emsculpt Neo?

Clients with a BMI up to 35—higher than most other nonsurgical body contouring treatment options are a good candidate. We recommend a complimentary consultation with one of our specialists to assess your goals and whether EmSculpt is for you. 
Can Emsculpt Neo be combined with any other treatments?

Yes, it can be combined with all treatments offered at Refined Aesthetics. Please let us know if you would like to combine this treatment with one of our other services when you schedule.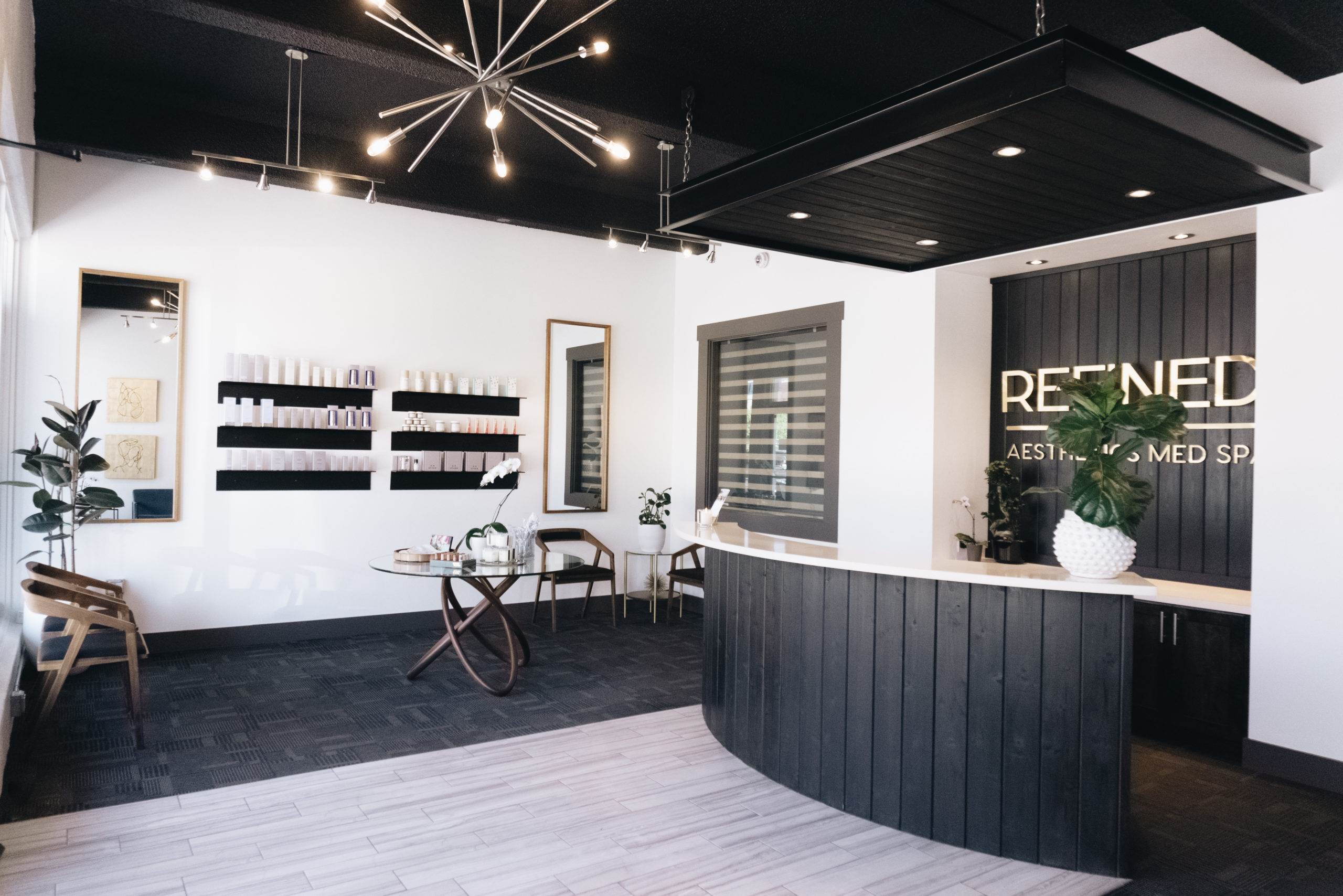 Ready to schedule your beauty treatment?