What is

N

atural Growth Factor Injections?
Natural Growth Factor Injections skin rejuvenation is like a treatment in self-healing. Using a small amount of your own drawn blood spun in a centrifuge, your plasma is separated from your red and white blood cells. This natural growth factor injections cells that heal tissue and grow new cells.
The Natural Growth Factor Injections promotes collagen regrowth. It is injected into specific areas to regenerate tissue, smooth and tighten skin, soften wrinkles, brighten your skin's tone, and enhance elasticity. It can specifically soften dark hollows around the eyes, plump drawn cheeks, soften lines and pores, and give your skin tone, tightness, and texture a boost from within. After injecting the natural growth factor injections into specific areas of the face, the entire face is microneedled. The remaining Natural Growth Factor Injections is then rubbed on the face, and it travels down the channels that are created during microneedling to reach the dermis of the skin and continue to rejuvenate.
For years, Natural Growth Factor Injections has been used for reconstructive surgery, in orthopedic medicine, and in dentistry, but its benefits are now being utilized in aesthetics, skin rejuvenation, to heal sun damage, and for the effects of aging on the skin.
How much does

N

atural Growth Factor Injections therapy cost?
A Natural Growth Factor Injections therapy treatment is $800, or a package of 3 for $2250. It takes 3 months to see full results, and we recommend a series of 3 treatments to start, and then once a year for maintenance.
How long does

N

atural Growth Factor Injections therapy last?
After a series of 3 treatments, the results are lasting. However, the aging process continues. We recommend a maintenance treatment once a year to continue seeing benefits and slow down the aging process.
How long will my appointment take?
A Natural Growth Factor Injections therapy treatment generally takes 1 hour and 15 minutes from start to finish.
Does

N

atural Growth Factor Injections hurt?
Prior to your treatment a topical lidocaine numbing cream is applied to the treatment area. It is left on for 15 minutes, and most clients feel very little discomfort during the treatment. A small amount of blood is drawn from your arm, the same way you get a blood draw at the doctor's office.
Is there any prep for this treatment?
Skin that is sunburned or has open wounds or rashes cannot be treated. Please discontinue the use of any retinols 7 days before your treatment. To minimize the chance of bruising and swelling we recommend you avoid any medication that thins your blood (ibuprofen, aspirin, etc) as well as alcohol for 3 days.
If you are on prescription medication for blood thinning, please consult your doctor before stopping any medications. If you are prone to bruising/swelling it is recommended that you come well hydrated and start a course of Arnica Montana (a homeopathic remedy for bruising and swelling) several days before your treatment. They are available at WinterRidge and Sandpoint Super Drug.
A small amount of blood will be drawn from your arm, so it is best to come well hydrated. It is easier to draw blood from well-hydrated veins.
Is there any downtime or recovery after this treatment?
Most clients look a little red the first 24 hours after treatment (like a sunburn). No products can be applied during the first 4 hours after treatment, and you need to avoid any sun exposure for 7 days after your treatment.
Mild swelling and occasionally bruising can occur. You are sent with a sample of Oxygenetix foundation that can be worn the following day, and most clients return to their normal activities on post-treatment day 1. The natural growth factor injections is like liquid gold, full of stem cells and growth factors, which speeds up your healing time.
Are there any products I should be using at home?
We recommend using medical-grade skincare products all the time, and our favorites are SkinMedica and Skin Better Science.   After your treatment, it is especially important to wear SPF. During your appointment, we can make recommendations based on your skin type and skincare concerns.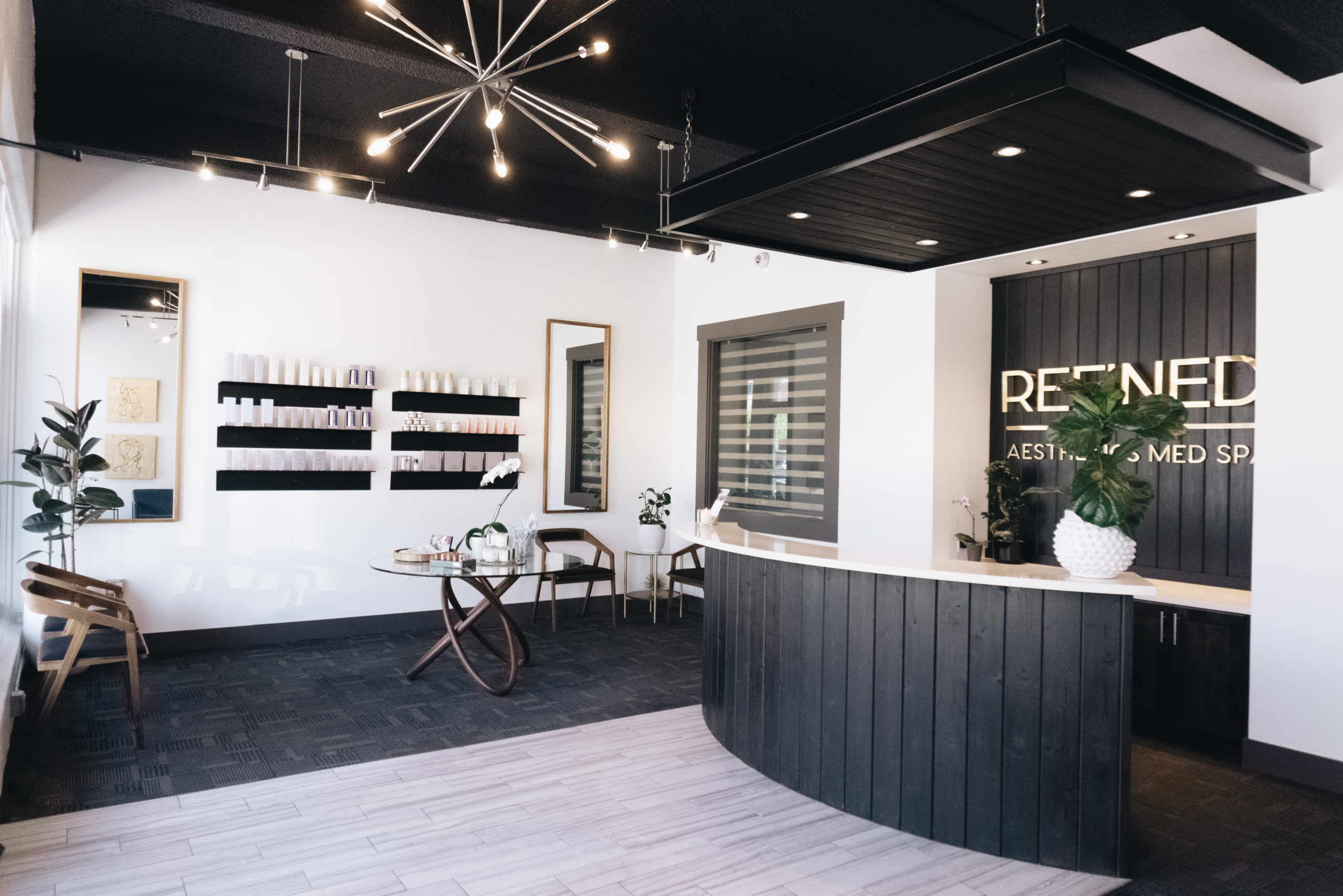 Ready to schedule your beauty treatment?