Refined Aesthetics Med Spa specializes in providing safe and subtle medical grade treatments and services to help you age gracefully.
Our focus is to enhance your natural beauty and leave you feeling more confident. We are dedicated to enhancing the lives of our patients, both men and women, with the most advanced treatments, products and techniques.
Your renewed confidence, improved self image, and overall feeling of wellness are our top priority, and we look forward to helping you achieve your aesthetic goals.
Brianna Williams, Registered Nurse & Owner
Bri, a fourth-generation native of Sandpoint, has always had a passion for serving others. She always knew she would follow a path of helping those in the community she loves.
After studying at the Oregon Health and Science University, Bri returned to Sandpoint with a bachelor's degree in nursing. She practiced in acute care and family health in the Sandpoint area for 10 years, and now feels drawn to follow another aspect of her passion: helping people to feel empowered.
With a thorough understanding of anatomy from her nursing experience and a keen interest in personal empowerment, Bri will now serve people through the cosmetic aesthetics industry. Bri believes that when we look our best, we feel our best, and when we feel our best, we do our best.
Bri recognizes the beauty inherent in all, and through the Refined Aesthetics Medical Spa, she hopes to help people enhance that natural beauty—safely and subtly—to support them in being their most confident selves.
Schedule your consult today and let Bri help you feel your best.
Kristin Carlson, Esthetician
Kristin, a Sandpoint transplant from North Carolina, has been a licensed Esthetician for over seven years. She specializes in facials, skincare analysis, reflexology, chemical peels, facial waxing, lash lifts and body sculpting.
Kristin understands the importance of treating individual skin types and concerns and is an exciting addition to the Refined Aesthetics family.
Schedule a consult today and let Kristin help transform your skin.
Sarah Hawn, Registered Nurse
Sarah is a Registered Nurse and Sandpoint native. She has enjoyed serving others through years of working as a nurse in the urgent care and Family Practice settings.
Sarah is excited to use her background to provide her community with medical-grade aesthetic treatments. She believes in the healing nature of human interaction, attention to detail, and caring for the client as a whole.
Janae Peterson, Microblade Artist
Janae, a native of Sandpoint, has found her passion in microblade artistry. She was a dental assistant for over ten years, giving her extensive background in medical knowledge.
Janae is excited to provide natural, timeless looking brows to everyone whether you have blonde ultra faint brows, have lost your brows, or just need a little help filling in – she is your brow artist!
Sarah Shupe, Patient Care Coordinator
Sarah, a transplant from Pennsylvania, is a Certified Medical Assistant with over 12 years experience in health care. Sarah is Refined Aesthetics's Patient Care Coordinator and assists other team members during treatments.
She is excited to use her medical background to help you with your skincare questions along with making sure all of your scheduling and follow up needs are taken care of.
Save
Save
Save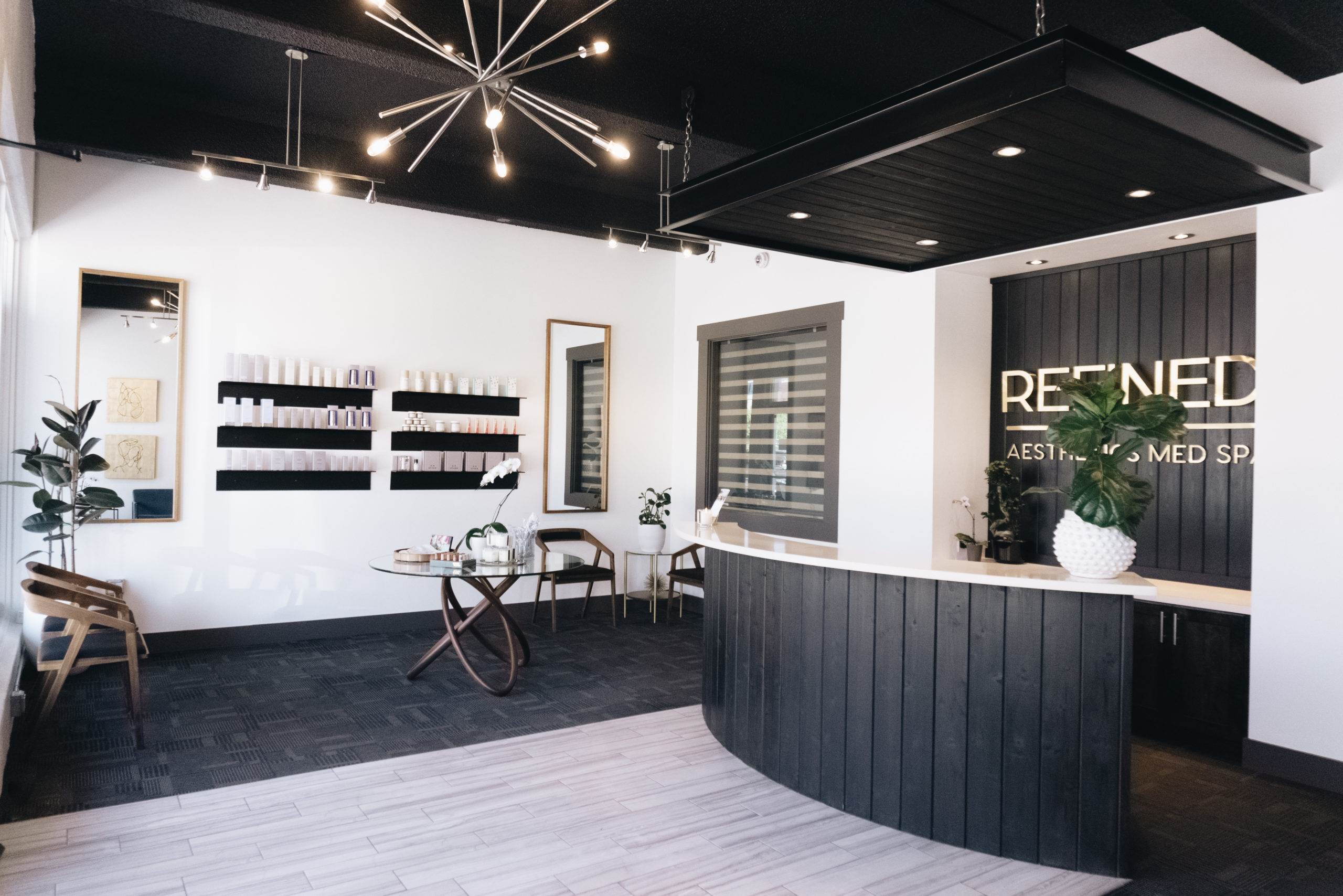 Ready to schedule your beauty treatment?