What are dermal fillers?
Dermal Fillers are a gel-like product made up of hyaluronic acid, a naturally occurring carbohydrate found in our bodies that can hold up to 1000x their weight in water. As we age, we lose hyaluronic acid, collagen, and elastin. Loss of hyaluronic acid in aging skin is partially responsible for the formation of lines and wrinkles.
Dermal fillers can replace the skin's hyaluronic acid and fill in and lift areas of the face that may be less full, without the cost, recovery, or downtime of plastic surgery.
Common areas to treat for lost volume are the cheeks, under eyes, nasolabial folds (lines between the corner of the nose and corner of the mouth), marionette lines (downward turn of the mouth/creases at the corner of the mouth), perioral lines (lip lines, lines around the mouth), and more. Dermal fillers can also be used to augment and enhance lips.
At Refined Aesthetics, we carry the entire line of Juvéderm™ and Restylane™ fillers.
How much do Dermal Fillers cost?
The cost of dermal fillers ranges from $400-$800 per syringe, depending on the product used. Each treatment is tailored to individual needs and some clients need multiple syringes to achieve optimal results. We offer complimentary consultations to develop an individualized treatment plan, and during your consult we are transparent about the cost of your treatment. There is never any obligation or pressure.
Allē can be used towards your treatment cost.
How long do Dermal Fillers last?
The dermal fillers that we use last 9-18 months, depending on the product used and the area of the face it is being used in. Dermal fillers are naturally broken down and metabolized by your body, therefore their longevity is also influenced by your body's metabolism.
How long will my appointment take?
Depending on what area of the face is being treated and how many syringes are being used, your treatment time can vary. On average your treatment will take one hour.
Do Dermal Fillers hurt?
There are areas of the face that are more tender than others, so the level of discomfort can vary. For instance, the lips tend to be more sensitive than any other area of the face. We use the best techniques, as well as a combination of topical and injectable lidocaine and ice to ensure your treatment is as comfortable as possible. Clients are generally surprised at how easy and painless their treatment is, and frequently say that not knowing what to expect was the worst part.
Is there any prep for this treatment?
To minimize the chance of bruising and swelling we recommend you avoid any medication that thins your blood (ibuprofen, aspirin, etc) for 7-10 days. If you are on prescription medication for blood thinning, please consult your doctor before stopping any medications.
If you are prone to bruising/swelling it is recommended that you come well hydrated and start a course of Arnica Montana (a homeopathic remedy for bruising and swelling) several days before your treatment. They are available at WinterRidge and Sandpoint Super Drug.
Is there any downtime or recovery after this treatment?
Everyone is different, some clients have minimal to no swelling, and others swell more. It really depends on your individual physiology and body chemistry. It is best to plan on some bruising and swelling, especially the morning after your injections, which tends to be when you are the most swollen. For most clients, the swelling is something that they notice, but not others.
We recommend you sleep with your head elevated on two pillows the first night, stay hydrated, ice the treated areas and begin ibuprofen AFTER your appointment to minimize swelling. If bruising occurs a topical arnica gel can help to speed up the healing time.
Are there any products I should be using at home?
Yes, it is important to protect your investment. We recommend a medical-grade skincare line to ensure you are applying products that are scientifically created to deliver the best results. We are proud to offer SkinMedica and Skin Better Science, and your Allē points can be used toward your product purchases.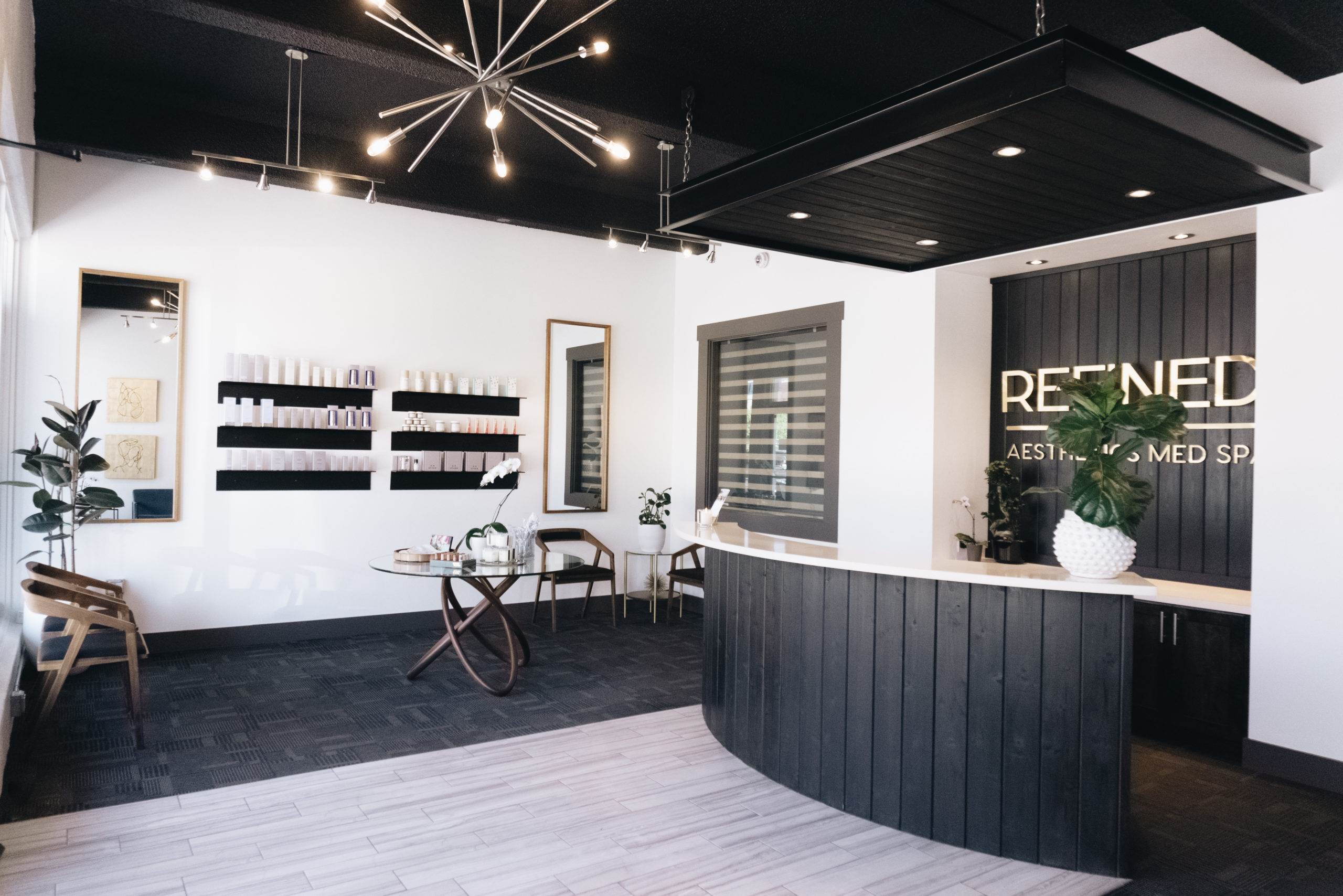 Ready to schedule your beauty treatment?