Make your brows pop with a Belmacil brow tint. We formulate the perfect shade to help frame your face and draw attention to your beautiful eyes.
How much does brow shaping and tinting cost?
A brow shaping is $15. A brow shaping with tinting is $25. 
How long will my results last?
The length of time your brow shaping lasts varies depending on how quickly your brows grow out. A brow tint will last approximately 6 weeks with no maintenance.
How long will my appointment take?
A brow shaping is approximately 15 minutes. A brow shaping with tint for approximately 30 minutes.
Will my brow shaping and/or tinting hurt?
When the wax is removed, some clients experience a moment of discomfort that resolves quickly. Our esthetician has tricks to make it as quick and painless as possible. The brow tint is painless.
Is there prep for this treatment?
We ask that you please come without any makeup on your brows. Stop using any products that contain retinol for 1 week prior to your appointment.
Is there any downtime or recovery?
Some clients experience redness around the brow for 15-30 minutes afterward. If your brows have been tinted avoid steam, saunas, water, oils, lotions, creams, shampoo, face washes, make-up remover wipes, or pads for a minimum of 24 hours, as can cause the tint to fade more quickly.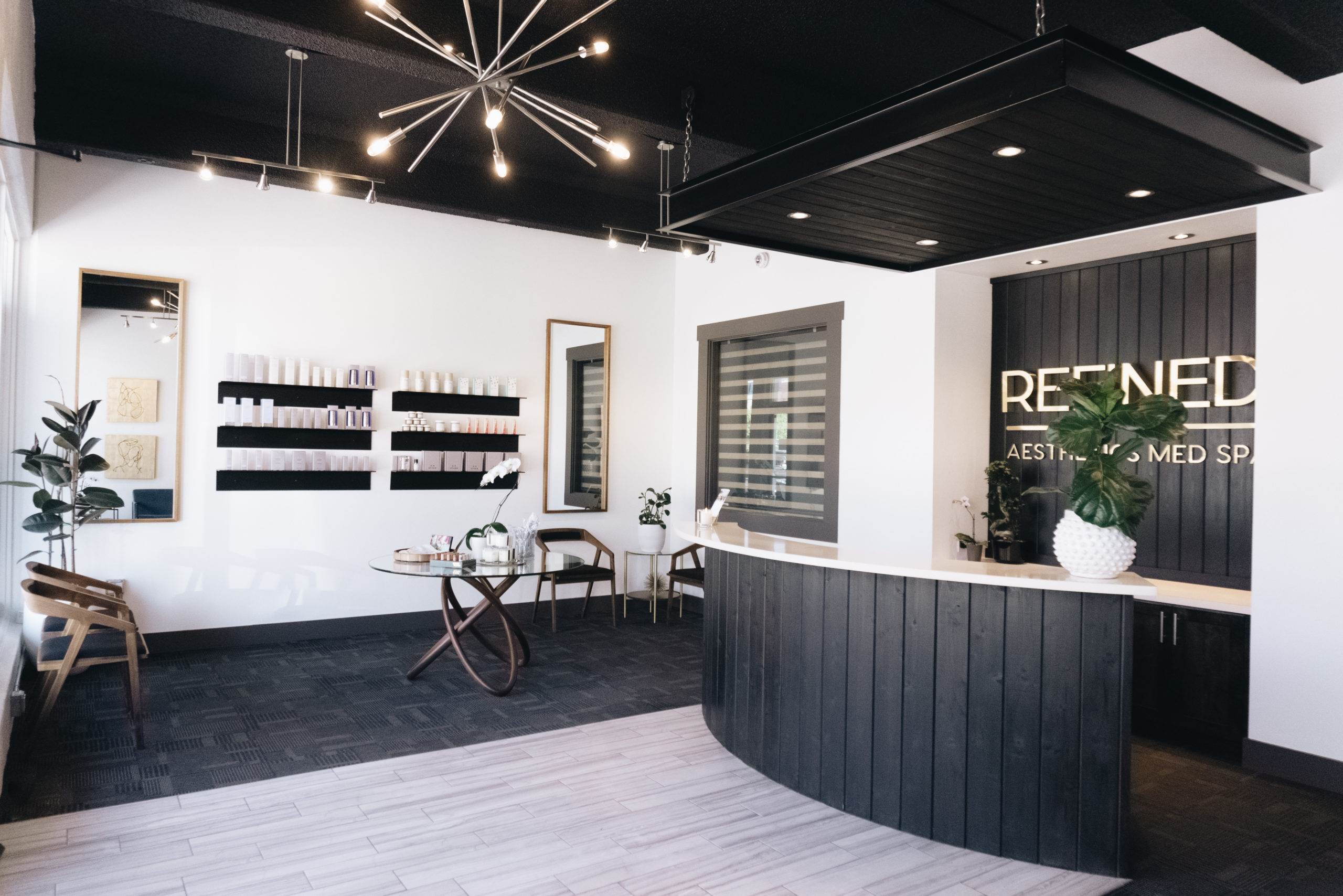 Ready to schedule your beauty treatment?