Botox® and Dysport® are safe, purified, FDA-approved proteins that relax(es) and soften(s) the muscles responsible for causing frown lines, creases between the brows, around the eyes (crow's feet), and worry lines in the forehead. Years of muscle use in our faces—from smiling, squinting, stressing—create what begin as fine lines, and deepen over time. Botox® and Dysport® can heal that dermal cracking or can be used preventatively to help deter their deepening.
How much does Botox®/Dysport® cost?
Botox® and Dysport® are $12/unit. Your total price depends on what areas you are treating and the number of units each individual needs. To treat the area in-between the eyebrows (aka frown lines) it's typically 20 units ($220), the forehead is typically 10 units ($110), and crows feet typically 12 units/side ($264). Botox®/Dysport® can also be used to treat a gummy smile (generally $44), full lower face/strong masseter muscles ($330), and dimpled chin ($66).
Please note that if you are wanting to treat your forehead, you must also treat the area between the brows to avoid a "heavy or dropped forehead/heavy eyebrows" and men require more units than women. The number of units for each treatment area listed above is based on the average woman and can vary.
We will never recommend more Botox®/Dysport® than you need and are always cognizant of your budget. If you have questions about pricing please call the spa. We are happy to see you for a complimentary consult.
Refined Aesthetics also accepts Brilliant Distinctions and Aspire Rewards, and points can be used toward your treatment cost.
How long does Botox®/Dysport® last?
You can expect to notice a more youthful, relaxed appearance within 2-14 days, and results last 3 to 4 months. Some clients like to come in every couple of months for touch-ups. Others find that with consistent treatments they get longer-lasting results. We work closely with you to find the perfect dose to maximize your results.
How long will my appointment take?
Botox® and Dysport® are quick and easy. Your actual treatment is only 5-10 minutes, but we book for 15-30 minutes to ensure there is time to answer any questions.
Does Botox®/Dysport® hurt?
We use the best techniques to ensure your treatment is quick, easy, and painless. If you are sensitive, we can apply topical numbing cream, but most clients find they do not need it.
What is the difference between Botox® and Dysport?
Both are muscle inhibitors manufactured by different companies and work in very similar ways. Some say it is like comparing Coke and Pepsi. At Refined Aesthetics, we are proud to offer both.
Is there any prep for this treatment?
To minimize the chance of bruising we recommend you avoid any medication that thins your blood (ibuprofen, aspirin, etc) for 7-10 days. If you are on prescription medication for blood thinning, please consult your doctor. If you are prone to bruising/swelling it is recommended that you come well hydrated and start a course of Arnica Montana (a homeopathic remedy for bruising and swelling) several days before your treatment. They are available at WinterRidge and Sandpoint Super Drug.
Is there any downtime or recovery?
Botox® and Dysport® are generally considered a "no social downtime" treatment. Most clients leave their appointment and go straight back to work. It is common to have small bumps at the injection sites for approximately 15 minutes. See the recommendations above to help avoid bruising/swelling.
Are there products I should be using at home?
Yes! It is important that you protect your investment and we recommend SkinMedica's HA5 Rejuvenating Hydrator because it is clinically proven to plump the appearance of your skin and has a smoothing and hydrating effect. It is made with Hyaluronic Acid, the same ingredient in the dermal fillers we use. This product is used twice daily and lasts 3-4 months.
If you are treating your crow's feet (the area around the eyes), we recommend TNS Eye Repair Treatment Cream. It contains growth factors to help firm and tighten the delicate skin around the eyes. This product is used before bed and a single jar lasts 6-9 months.
Save
Save
Save
Save
Save
Save
Save
Save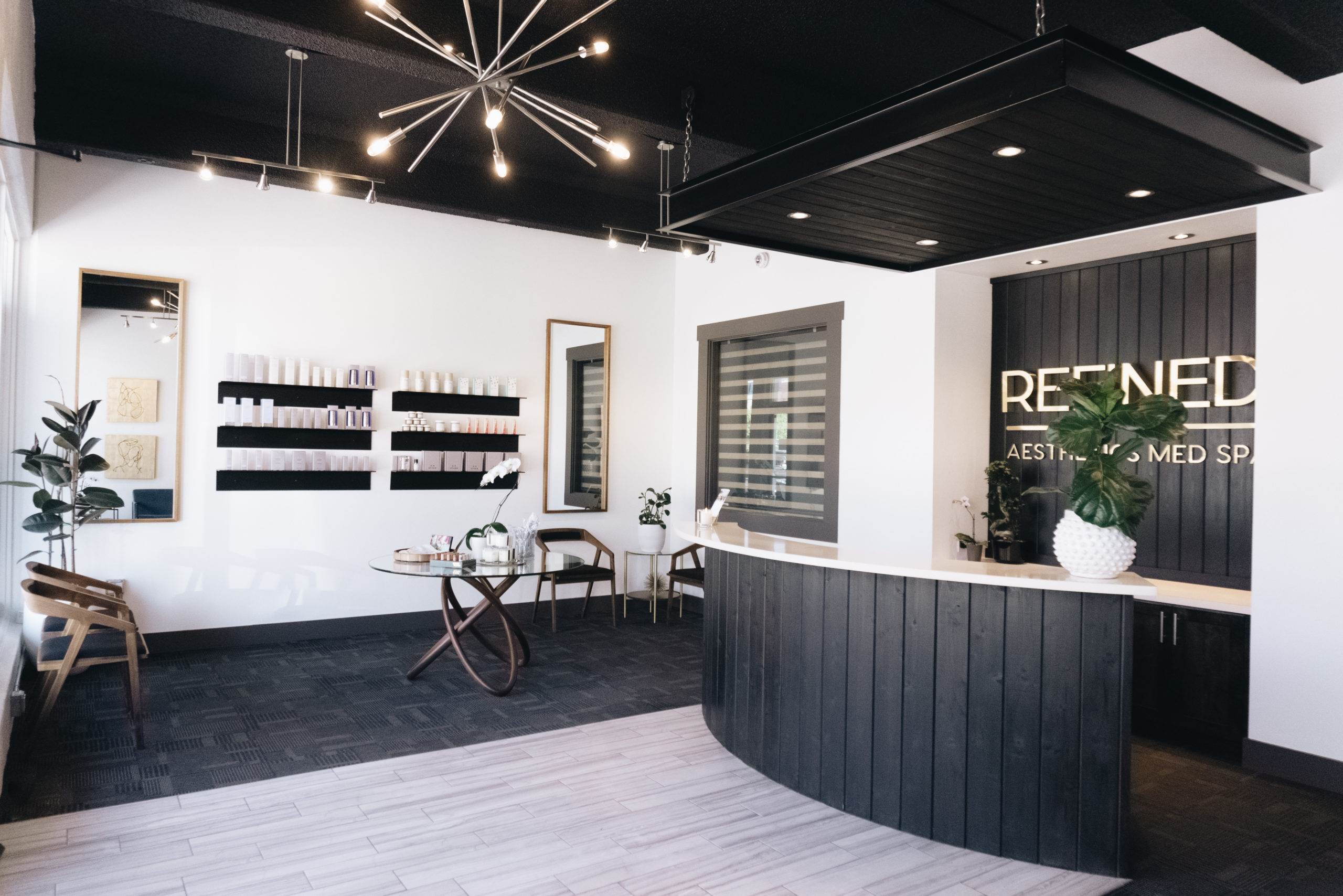 Ready to schedule your beauty treatment?