We are proud to offer the following products at Refined Aesthetics Med Spa.
SkinMedica®
SkinMedica® has dedicated years of research to formulate advanced skin care products to deliver optimal results for our patients and the physicians who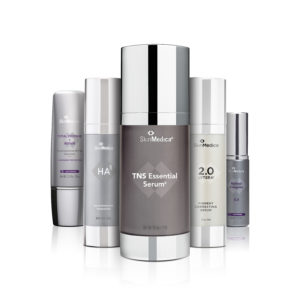 care for them. SkinMedica® products work with your skin's natural healing properties to help you achieve transformative results from the inside out.
We carry all products from the anti-aging SkinMedica® skincare line, protecting and repairing your skin with skincare products rooted in science.
Schedule a complimentary skin consultation to discuss how Refined Aesthetics Med Spa can customize your home skincare routine.

Nelson Naturals Toothpaste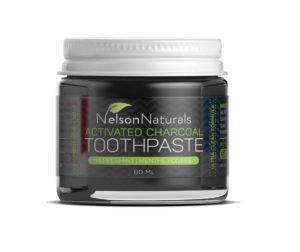 Nelson Naturals Activated Charcoal Toothpaste is the perfect all-natural teeth whitening option.
Don't let stained teeth show your age. The activated charcoal instantly lifts surface stains, revealing a brighter, whiter smile. The peppermint oil makes it taste good, and there is no sensitivity with use – unlike bleaching strips or trays.
60ml. $10.00
Freedom Collection Bags
These inspirational makeup bags tell a story of freedom. Every bag is hand-sewn by women in India who have escaped human trafficking (sex slavery). Making this product is a part of a woman's journey to freedom. They represent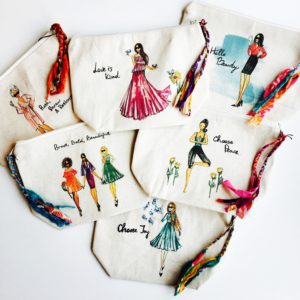 hope for the thousands of women still suffering and bring dignity and financial freedom to the women that make them. They are fair trade certified and made of 100% organic cotton.
Each bag is unique with different designs on the front, and they are lined with Indian sari fabric and a matching sari tassel. They make beautiful gifts for the loved ones in your life and are perfect for throwing your beauty essentials in for on the go. Come in to Refined Aesthetics to pick out your favorite!
$20.00

QYK Sonic ZOE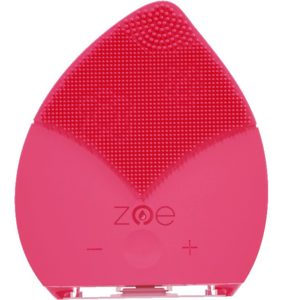 The World's first 3-in-1 cleaning, massaging, and anti-aging brush-less silicone sonic skincare device to help you reveal clear, healthy skin in just a few minutes!
You will never go back to regular facial cleansing again. Revive your skin's true glow with Zoe. One charge lasts 300 uses and there are no replacement parts…ever! Your skin will love you.
$149.00
Latisse®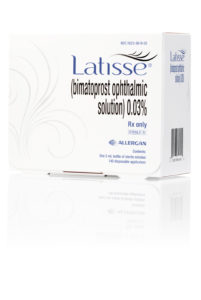 Want to grow longer, thicker lashes? With regular use of Latisse® you can!
Just apply once daily to your lash line and in 3-4 months you will notice more lush lashes.
Only available for purchase at the spa, no online orders.
$150.00
One Love Organics
One Love Organics (OLO) is an all-natural skincare line that truly delivers noticeable results. Designed to have you detoxed and glowing with natural botanicals, vitamins and enzymes, it is beauty from the heart. OLO is an Ecocert certified skincare company created by skilled cosmetic artisans and is never animal tested.

"We embrace the simplicity and the knowledge that you can achieve more with less. We believe in the power of the beauty ritual to renew, relax and transform. We trust in the healing power of plants. We declare that love is the greatest, most powerful force on earth."
We agree. Cheers to beauty, health, happiness and love!
Shop One Love Organics Products

Mizzi Cosmetics
Looking for lip care that is non-toxic, non-petroleum and chemical free? Look no further: Mizzi Cosmetics is the art of nature blended beauty.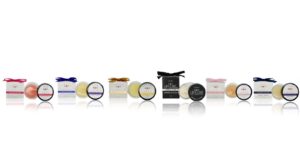 "We combine powerful, therapeutic essential oils and several natural emollients in a non-petroleum base. Our unique blend works as a balm to aide in the healing of dry, cracked and chapped lips. The vegan base we use provides outstanding moisture and a beautiful gloss. It leaves you with hours of long-lasting wear. You will absolutely love it."
We are proud to offer Lip Luxe balm, Whipped Lip Scrub and HydraLuxe for all your lip care needs.
$16.50 – $45.00
BeeDewy
Want to give your skin a spa experience from home? With BeeDewy Facial Rollers and Gua Shas you can transform your skincare routine into a calming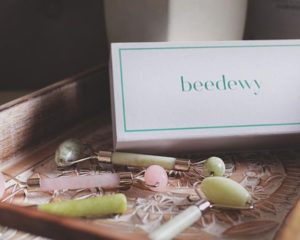 self-care ritual. Designed to increase circulation, improve lymphatic drainage and wake your skin up, BeeDewy skincare tools help to brighten and tone. Each tool is made of real, ethically sourced stone, and BeeDewy donates a portion of sales to The Honey Bee Conservancy to help fund bee sanctuaries around the United States.
"Bee Dewy isn't only a skincare line, it is a way of living and giving back to the world."
Now that's a company we are proud to get behind! We carry both Rose Quartz & Jade Rollers and Gua Shas.
$24.00 – $40.00
Save
Save
Save
Save
Save