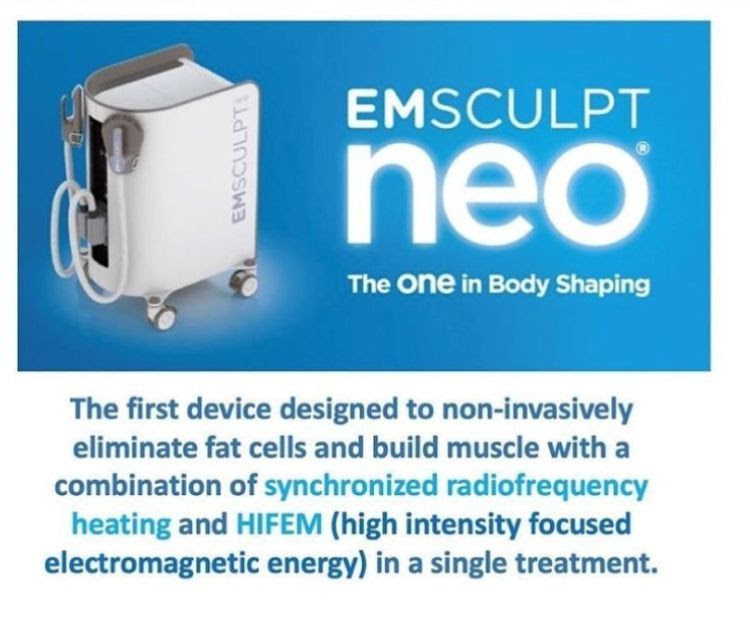 EMSCULPT NEO reduces fat by 30% and increases muscle by 25% on average. You can sculpt your abdomen, buttocks, arms and legs. This innovative solution is the first of its kind to simultaneously treat both muscle and fat to dramatically change the tone and appearance of the treated area in as little as 4 weeks! EMSCULPT NEO delivers radio frequency to destroy fat and a HIFEM® procedure to stimulate muscle in the treatment area.

How it works:
Fat Breakdown: In less than 4 minutes the temperature of fat reaches levels that cause permanent damage, destroying the fat cells.

Supramaximal Contraction: During the warm up phase the muscle temperature raises by several degrees, similar to what a warm-up activity does before any workout. After the warm-up phase muscles in the treated area are contracted at intensities that are not achievable during routine exercise.

After Treatment: The fat cells are slowly removed from the body through the lymphatic system and the strained muscle fibers initiate a growth process. This results in fat elimination and muscle building.

Treatments are performed once a week for four weeks. Treatments take approximately 30 minutes. Muscle will continue to build for up to six months with the most noticeable difference visible at 90 days. Ideal candidates are under 30 BMI and have under 6″ of visceral fat.

See May Specials for Introductory Pricing!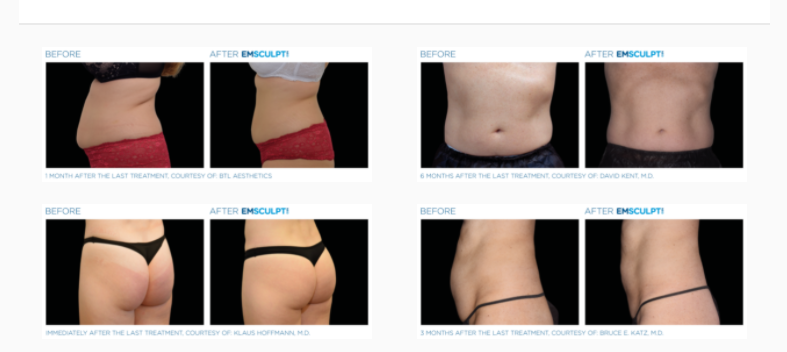 Searching for the perfect Mother's Day gift?
Serve Chilled Rose Eye Gels
Cheers every day with these bubbly, perfectly pink Rosé eye gels. Formulated with antioxidants Resveratrol (from grapes!) and Strawberry Extract to help protect from environmental stressors—which can lead to early signs of aging—and Hyaluronic Acid for a megadose of hydration. Pro tip: keep 'em chilling in the fridge for when your undereyes need their own sparkling pour of happé-ness.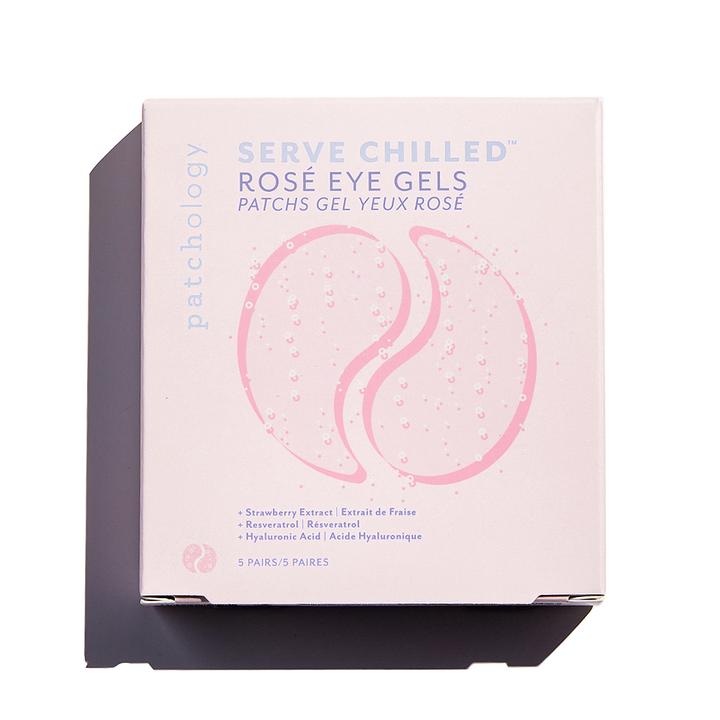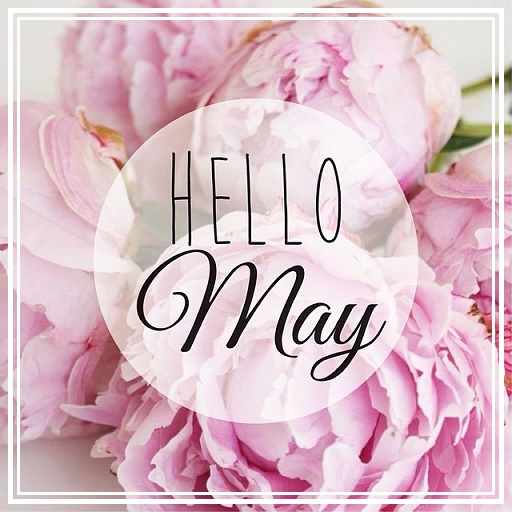 May Specials
Purchase 2 syringes of filler, receive the 3rd FREE
($600-$800 value. Must be used during same appointment).
EmScult package
$1000 off a package of 4 treatments!
Lumecca IPL
Only $350
($50 savings).
HydraFacial
$50 off all HydraFacials
Sunscreen
Save 20% on your favorite sunscreens from SkinBetter Science
and SkinMedica
Offers Valid thru May 31st , 2021.
  Call/Text to schedule
208-304-7535